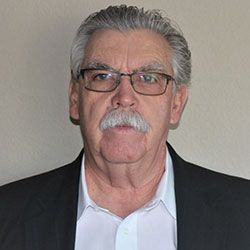 Claude "Ed" Riggs- President
Ed Riggs is a Vietnam Veteran who served four tours in Vietnam. Ed received four purple hearts due to injuries sustained while in combat. Ed recently retired from Noble Energy where he worked for 45 years. Currently, Ed volunteers his time at the Northern Colorado Veterans Resource Center and mentors other Veterans when difficult times arise in their lives.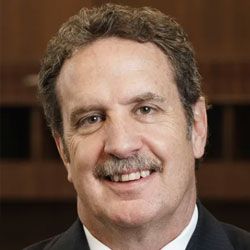 Dr. Timothy Day- Co-Chairman of Board
Dr. Timothy Day is Vice President and General Manager of DRS Daylight Solutions. DRS Daylight Solutions is an advanced manufacturer of molecular detection and imaging products, serving markets that include Industrial Process Control, Medical Diagnostics, and Defense and Security using Mid IR lasers and sensor systems. Dr. Day concurrently serves as the executive manager for Daylight Defense, LLC, a wholly-owned subsidiary of DRS Daylight Solutions, established to serve the Defense and Security markets. While at Daylight Defense, he and his team have introduced a number of EO/IR products that serve the U.S. military in areas such as directed infrared countermeasures, stand-off detection of explosives, laser aiming/designating, combat ID, free-space secure communications and other applications. Dr. Day is a cofounder of Daylight Solutions (EST 2004) and served as the CEO and CTO for the company from 2004 – 2017. In June of 2017, Daylight Solutions was acquired for $150M through a merger with Leonardo DRS and currently operates as DRS Daylight Solutions. Dr. Day has over 25 years' experience in both technical and business management in the photonics industry. Dr. Day has developed extensive patent and product portfolios and transferred numerous products into production, both onshore and overseas. He has led engineering, research, product development, manufacturing, and marketing operations. He started his career as a co-founder of New Focus, where he served from 1990 through 2004. During his time at New Focus, he was involved in all aspects of the company's history, concluding with his work on the sale of the company to Bookham Technology PLC for $338M. Dr. Day holds both a BS and an MS in Physics from San Diego State University and a PhD in Electrical Engineering from Stanford University. Dr. Day resides in San Diego, CA with his wife and they have three children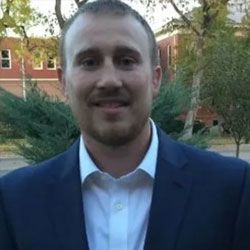 Harrison G. Swift (Founder/CEO/Interim Secretary)
Harrison Swift served in the United States Marine Corps from 2010-2014. While in the Marine Corps he served as a 0311 Infantry Rifleman and became his Squads Radio Operator. Harrison deployed to Afghanistan in 2011 where he conducted around 150 Combat Patrols.
Before joining the Marine Corps, Harrison was born and raised on a farm in Central Iowa. Harrison played football and wrestled throughout his childhood and now enjoys playing paintball, boxing and spending time with his Wife, 4-month-old Son, Dog, and Cat.
Harrison realized that the NCVRC needed to be created due to the number of suicides that were happening from his Unit. Many of these suicides or deaths were preventable and could have possibly been avoided. It became a realization that there was not a place for Veterans of the post 9/11 era to turn to for camaraderie and support in a modern way.
Harrison also struggled with his own "transition" when he was Honorably Discharged from the Marine Corps. Finding Organizations that stated they could help were plentiful, however, getting the help that was needed and done professionally was extremely hard to find. Harrison knew that those great Organizations were out there and decided that bringing them together to collaborate and support one another was the best way for our Community to help our Veterans and their families.
Daniel Turnbeaugh
Dan currently serves as the Director of Veterans Services at the University of Northern Colorado (UNC). He has held the position since 2013. Dan served for seven years in the United States Navy as an Information Systems Technician. He completed a four-year tour aboard the USS Ashland stationed out of Virginia Beach, VA before transferring to Naval Recruiting District - St Louis, MO to finish out his time of service. He separated as an E-6 (Petty Officer First Class) to attend Ozark Christian College where he received his Bachelor of Arts in Bible Literature. Dan continued his education to earn his Master of Arts degree in Clinical Counseling from UNC. He has been a therapist since 2011 working with many different populations including veterans. This work has been integral in his current work at UNC. His background in counseling allows him to be aware of student issues and provide the necessary resources to be successful. During his time at UNC, Dan has created numerous programs that assist the military affiliated community in their educational goals. One such program is the VetZone training for faculty and staff implemented in hopes of creating a greater understanding of the obstacles the military affiliated population face while attaining their education. He has also worked with campus and external resources to provide a more holistic way of ensuring students have every opportunity to succeed. Dan truly enjoys working with fellow veterans and military affiliated students. He continues to pursue ways to make the transition process from military to academia smoother for students. His current project is to improve the tracking procedures of military affiliated students in order to streamline the process of providing resources.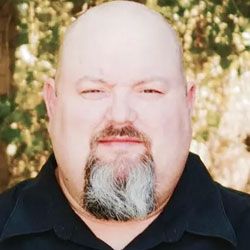 Tim Marquart
Tim Marquart is currently the Disabled Veterans Outreach Program specialist for the Colorado Department of Labor and Employment in Weld County. As a lifetime Weld County resident, Tim was raised in Fort Lupton and graduated High School in 1990 from Weld Central Jr/Sr High in Keenesburg. Tim served as a 0331 (Machinegunner) in the United States Marine Corps, deploying to Operations Desert Shield and Storm and Operation Restore Hope in Somalia. He graduated from the University of Northern Colorado with a degree in History and Secondary Education and worked for several years with at-risk youth through Employment Services of Weld County. Tim enjoys talking with his Vets and getting to know them, as he feels that this is the best way to deliver services to them.
Tim enjoys spending time with his wife Vickie and children Gracie and Nate as well as their two dogs Auto and Maple. In his spare time, Tim loves reading, playing guitar and is passionate about firearms and archery.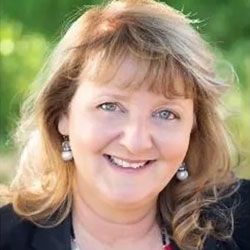 Evelyn Stiefel
Evelyn Stiefel survives her late husband as a naval spouse for 20 year and has raised 5 children. She continues to support all branches of service and currently married to a Army veteran now retired after 25 years of service. Evelyn and her husband are the proud parents of 9 children and 9 grandchildren. Evelyn Stiefel is the owner of A-Frame Mortgage and Deems Roofing, She has worked in the mortgage industry since 1993 and is currently licensed in the state of Colorado. Evelyn's been a vital part in assisting and supporting the community in obtaining home ownership throughout the state. She has held a position in a North Chicago law firm as an experienced certified paralegal and also worked for the Larimer County human Services. Evelyn is the president of the Greeley Centennial Rotary Club, has served on the board of directors, and has ben an active member for 14 years. Evelyn has earned 2 Paul Harris awards for her contributions and continues to support the Greeley Centennial Rotary in efforts to enhance the Greeley community through her volunteer work and community support. Evelyn is also a Past board member of Triangle Cross Ranch in Galton Colorado; Supports the Weld County Food Bank, and an is a past member of the Habitat Resource Committee. Past member ship also includes the Rocky Mountain Elk Foundation and a past sponsor of the Junior ROTC at North Ridge High School, of Greeley Colorado.