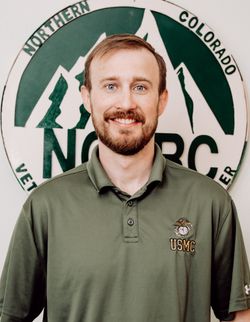 Harrison Swift served in the United States Marine Corps from 2010-2014. While in the Marine Corps he served as a 0311 Infantry Rifleman and became his Squads Radio Operator. Harrison deployed to Afghanistan in 2011.
Before joining the Marine Corps, Harrison was born and raised on a farm in Central Iowa. Harrison played football and wrestled throughout his childhood and now enjoys playing paintball, boxing and spending time with his Wife, 4-month-old Son, Dog, and Cat.
Harrison realized that the NCVRC needed to be created due to the number of suicides that were happening from his Unit. Many of these suicides or deaths were preventable and could have possibly been avoided. It became a realization that there was not a place for Veterans of the post 9/11 era to turn to for camaraderie and support in a modern way.
Harrison also struggled with his own "transition" when he was Honorably Discharged from the Marine Corps. Finding Organizations that stated they could help were plentiful, however, getting the help that was needed and done professionally was extremely hard to find. Harrison knew that those great Organizations were out there and decided that bringing them together to collaborate and support one another was the best way for our Community to help our Veterans and their families.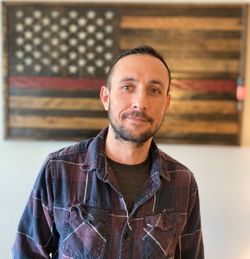 TJ Cruz joined the NCVRC team in 2019 and is an Infantryman from the United States Marines Corps. TJ deployed 3 times to Iraq and ended his Enlistment in 2007. After Serving, TJ had to deal with the various trials and tribulations that all to commonly occur while ending Military Service. TJ has overcome those challenges and has found a new mission to serve and support his fellow Brothers and Sisters.