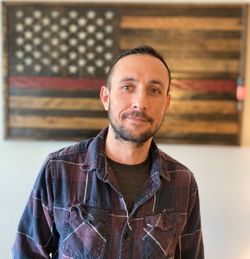 TJ Cruz joined the NCVRC team in 2019 and is an Infantryman from the United States Marines Corps. TJ deployed 3 times to Iraq and ended his Enlistment in 2007. After Serving, TJ had to deal with the various trials and tribulations that all to commonly occur while ending Military Service. TJ has overcome those challenges and has found a new mission to serve and support his fellow Brothers and Sisters.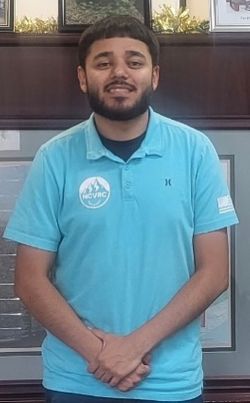 Pete Camarillo- Veteran Peer Navigator
Pete served in the Marine Corps from 2019-2023 as an Administrative Specialist 0111 aboard Marine Corps Air Ground Combat Center 29 Palms and served with the following units: 1st Battalion 7th Marines, 7th Marine Regiment, and Headquarters Battalion Installation Personnel Administration Center. While assigned with V17, Pete participated in Unit Deployment Program Marine Rotational Force Darwin Australia 21.2.
During his enlistment, Pete earned 3 Navy and Marine Corps Achievement Medals for meritorious service. During his tour, Pete attended legal officer course 01L and held a secret security clearance SIPR. Before his End of Service, Pete earned certifications from the Department of Labor USMAP Computer Operator course and CPI Lean Six Sigma Yellow Belt training.
When Pete was honorably discharged and returned to Colorado, he contacted NCVRC for employment and educational assistance, leading to full-time employment with NCVRC. Pete has also connected with Grand Canyon University to enroll in their bachelor's degree program. Since working for NCVRC in April 2023, Pete has assisted over 100 veterans with various situations, established good working relationships with organizations that assist the veteran community and participated in several events. Pete enjoys working for NCVRC and strongly supports and believes in its mission, as it has helped him personally and professionally, and he is honored to be a part of the NCVRC team.